As a result of special operations in Odesa, Kharkiv and Sumy region, the Security Service of Ukraine neutralized criminal groups that terrorized and intimidated local residents.
As reported by Ukrinform, it is reported SBU.
"The perpetrators carried out robbery attacks on private homes of citizens and imposed "tribute" on local entrepreneurs. In case of refusal, they used psychological pressure, committed violence and threatened to kill, including relatives of the victims. Activity criminal groups led to an aggravation of the criminal situation and destabilized the internal situation in the regions," the message reads.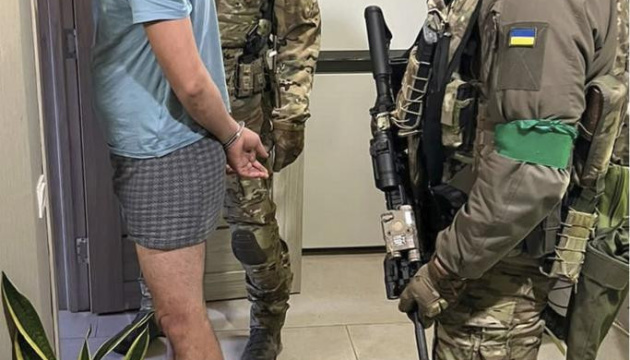 SBU neutralized criminal groups / Photo: SBU


Thus, in the course of investigative and operational actions in Odesa, a group that acted on behalf of a sanctioned "thief in law" nicknamed "Avto Kopala" was neutralized. The leadership of the gang was carried out through the so-called "watcher" behind the city detention center. While in the pre-trial detention center, the criminal coordinated the actions of his henchmen "at large".
SBU employees detained active members of the gang trying to "extort" money from a local businessman. They were informed about the suspicion of committing a crime and a preventive measure was chosen in the form of detention.
A group that demanded money from citizens under false pretenses was neutralized in Kharkiv. For this, they created artificial conflict situations, and then "offered" to solve them for money.